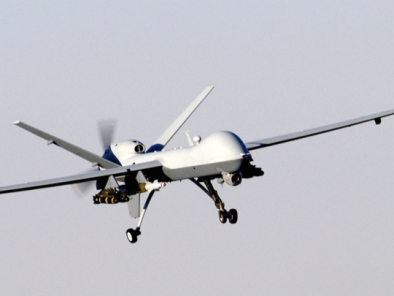 Where will you go to learn more about this exciting field?
Video Clip: Click to Watch
Worldwide commercial, government and military use of Unmanned Aircraft Systems (UAS) is expected to increase significantly in the future, placing unprecedented demands on scare radio resources. In fact, the Teal Group's 2009 market study estimates that UAS spending will almost double over the next decade, from current worldwide UAS expenditures of $4.4 billion annually to $8.7 billion within a decade. Since 1984, the Applied Technology Institute (ATI) has provided leading-edge public courses and onsite technical training to DoD and NASA personnel, as well as contractors. Whether you are a busy engineer, a technical expert or a project manager, you can enhance your understanding of complex systems in a short time. You will become aware of the basic vocabulary essential to interact meaningfully with your colleagues. Course Outline, Samplers, and Notes Determine for yourself the value of our UAS course before you sign up.
Click here for UAS Course Slide Sampler
After attending the course you will receive a full set of detailed notes from the class for future reference, as well as a certificate of completion. Please visit our website for more valuable information. About ATI and the Instructors Our mission here at ATI is to provide expert training and the highest quality professional development in space, communications, defense, sonar, radar, and signal processing. We are not a one-size-fits-all educational facility. Our short classes include both introductory and advanced courses. ATI's instructors are world-class experts who are the best in the business. They are carefully selected for their ability to clearly explain advanced technology. Mr. Mark N. Lewellen, the ATI UAS instructor, has over twenty-five years with a wide variety of satellite, space, and aviation related projects. He is the Vice Chairman of a UAS group (in the United States) that is responsible for generating the technical basis for future UAS spectrum requirements. He was also chairman of an international group preparing for a World Radiocommunication Conference (WRC-2012) that may revise the international Radio Regulations governing the use of the radio-frequency spectrum.
---
---