CNO Richardson: USS Mason 'Appears to Have Come Under Attack'
CNO Richardson: USS Mason 'Appears to Have Come Under Attack'
Sam LaGrone – USNI – October 15, 2016 "
A US Strike Group transiting international waters in the Red Sea detected possible inbound missile threats and deployed appropriate defensive measures," a US defense official said, speaking on the condition of anonymity. "Post event assessment is ongoing. All US warships and vessels in the area are safe."
The USS Mason destroyer, which was sailing in international waters off Yemen's coast earlier this week, used unspecified countermeasures against the incoming missiles, a military official said.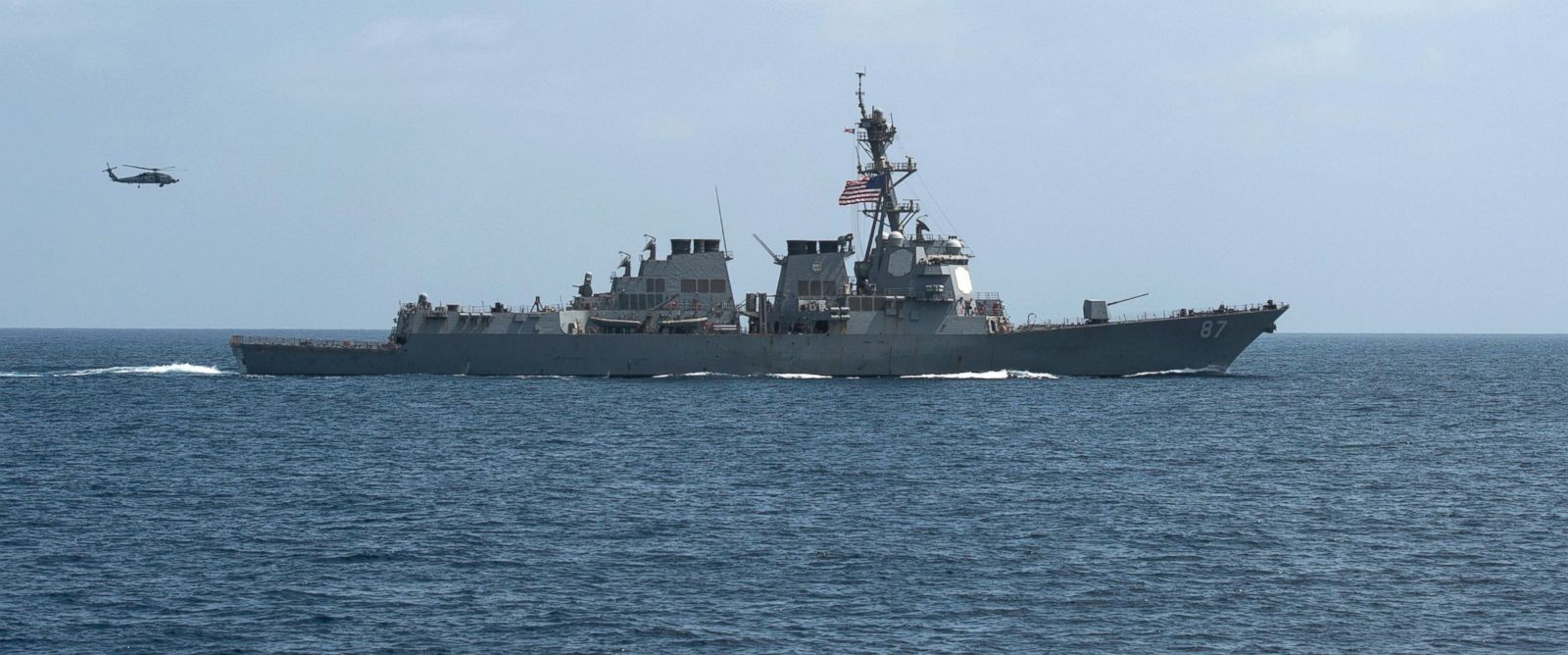 If confirmed, the attempted missile strikes would be the most serious escalation yet of the US involvement in a deadly civil war that has killed more than 6,800 people, wounded more than 35,000 and displaced at least three million since a Saudi-led coalition launched military operations last year. Officials have stressed that Washington wants to avoid getting embroiled in yet another war in an already volatile region.
On Thursday, the US Navy launched five Tomahawk cruise missiles at three mobile radar sites in Huthi-controlled territory on Yemen's Red Sea coast, after the Iran-backed rebels blasted rockets at the USS Mason twice in four days.
See the earlier blog post.
https://aticourses.com/blog/index.php/2016/10/13/cole-attack-12-o…tack-oct-11-2016/
The social media of retired naval officers is filled with angry comments.
They want to see a strong military response that immediately attacks the shooters and deters future hostile action. They cannot believe that the US military doesn't know a lot more and has not responded more vigorously to-date. They say:
What you say when you don't want to respond in kind!  Where was the counter-batter attack?
Didn't we know where they came from, with all the hi-tech detection and satellite info we have in use?
You may anonymously respond to me directly at jim.jenkins@aticourses.com and just tell me that you do not want your name used including additional open source web references.
This is a big story to me as I have children deployed with the Eisenhower carrier group. It is hard to believe the US does not know more 24 hours after the attacks. 
http://www.dailymail.co.uk/wires/afp/article-3840274/Missiles-fired-US-warships-Red-Sea-no-casualties-US-official.html http://abcnews.go.com/International/missiles-fired-us-ship-off-yemen/story?id=42832766