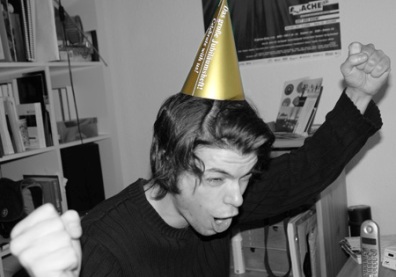 ATI Short Courses Rock!
Why Not Make Yourself a New Year's Resolution which is Easy to Keep?
M
aking New Year's resolutions is easy. Keeping New Year's resolutions is hard. It doesn't have to be hard. While we can't help you take those holiday pounds off, or reduce your holi-"daze" bills, we can help improve your career by keeping your professional knowledge up-to-date. Our short courses provide a clear understanding of fundamental principles and give you a better working knowledge of current technology and applications. Since 1984, Applied Technology Institute (ATI) has provided leading-edge public courses and onsite technical training to DoD and NASA personnel, as well as contractors. ATI is the leading technical training organization specializing in short courses in space, communications, defense, sonar, radar, and signal processing. Any ATI course can be customized and presented On Site at your location. To make it easy to keep this New Year's resolution, you can contact ATI in any one of five easy ways: • Call toll free at 1-888-501-2100 • Visit us on the web at 
aticourses.com
• Send an email to 
ati@ATIcourses.com
• See the exclusive ATI channel on YouTube at 
ATI on YouTube
• Fax us your completed registration at 410-956-5785 ATI short courses are designed to help you keep your professional knowledge up-to-date. Our courses provide a practical overview of space and defense technologies which provide a strong foundation for understanding the issues that must be confronted in the use, regulation and development such complex systems. Our short courses are designed for individuals involved in planning, designing, building, launching, and operating space and defense systems. Whether you are a busy engineer, a technical expert or a project manager, you can enhance your understanding of complex systems in a short time. You will become aware of the basic vocabulary essential to interact meaningfully with your colleagues.
Course Outline, Samplers, and Notes
Determine for yourself the value of our courses before you sign up. See our samples (
See Slide Samples
) on some of our courses. Or check out the new 
ATI channel on YouTube
. After attending the course you will receive a full set of detailed notes from the class for future reference, as well as a certificate of completion. Please visit our website for more valuable information.
About ATI and Our Instructors
Our mission here at the ATI is to provide expert training and the highest quality professional development in space, communications, defense, sonar, radar, and signal processing. We are not a one-size-fits-all educational facility. Our short classes include both introductory and advanced courses. ATI's instructors are world-class experts who are the best in the business. They are carefully selected for their ability to clearly explain advanced technology.
Times, Dates and Locations
For the times, dates and locations of all of our technical short courses, please access the links below. Sincerely, The ATI Courses Team
P.S
Call today for registration at 410-956-8805 or 888-501-2100 or access our website at 
www.ATIcourses.com
. For general questions please email us at 
ATI@ATIcourses.com
.
Mark N. Lewellen
Consultant/Instructor
Washington, DC
240-882-1234