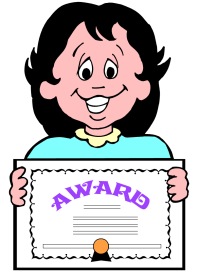 Terry Dougherty wins Great American Teach-Off  for Her Work Tutoring Children of Military Families
Nominated by a local Rotary Club, Dougherty was one of top ten finalists left fighting for the prize. Hundreds of teachers from all over the country were nominated for this prestigious honor. Participants, families and friends were then all allowed to vote online for their favorite teachers, just like in American Idol. Each week, after all the votes were tallied, the two teachers with the lowest number of votes were eliminated from the contest. Jim Jenkins, President of the Applied Technology Institute (ATI), helped support Terry Dougherty for the award by forwarding the announcement of the contest to his instructors and people that he knows in the military. The people responded. From all over the world, all branches of the services, veteran organizations, service clubs etc., they responded. In what became a weekly ritual, they responded and voted for her. They keep voting, each and every week, until the end, until she won. The real winners in all of this are of course the children. Dougherty's husband Tom started the tutoring program three years ago as a way to help children in need. Because military families relocate frequently, their children often suffer at school. The Seven Seals award is given through the U.S. Department of Defense to a civilian who is working to help military families. The award comes with a $10,000 grant. She will to use the grant money to purchase equipment for a mobile lab. The lab will allow parents stationed overseas participate in school activities.
About ATI
Since 1984, ATI has provided leading-edge public courses and onsite technical training to adult learners. Whether you are a busy engineer, a technical expert or a project manager, you can enhance your understanding of complex systems in a short time. You will become aware of the basic vocabulary essential to interact meaningfully with your colleagues.