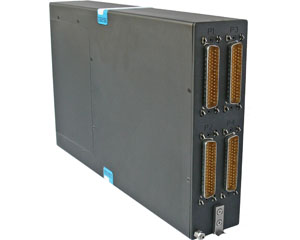 C. O. T. S. = Commercial Off-the-Shelf
Leveraging Commercial Off-the-Shelf Technology for System Success
This three day course provides a systemic overview of how to use Systems Engineering to plan, manage, and execute projects that have significant Commercial-off-the-Shelf (COTS) content. Modern development programs are increasingly characterized by COTS solutions (both hardware and software) in both the military and commercial domains. The course focuses on the fundamentals of planning, execution, and follow-through that allow for the delivery of excellent and effective COTS-based systems to ensure the needs of all external and internal stakeholders are met. Participants will learn the necessary adjustments to the fundamental principles of Systems Engineering when dealing with COTS technologies. Numerous examples of COTS systems are presented. Practical information and tools are provided that will help the participants deal with issues that inevitably occur in the real word. Extensive in-class exercises are used to stimulate application of the course material.
Who Should Attend?
• Prime and subcontractor engineers who procure COTS components. • Suppliers who produce and supply COTS components (hardware and software). • Technical team leaders whose responsibilities include COTS technologies. • Program and engineering managers that oversee COTS development efforts. • Government regulators, administrators, and sponsors of COTS procurement efforts. • Military professionals who work with COTS-based systems. For more information:
FUNDAMENTALS OF COTS-BASED SYSTEMS ENGINEERING
Why not take a short course? Our short courses are less than a week long and are designed to help you keep your professional knowledge up-to-date. This course provides provide a strong foundation for understanding the issues that must be confronted in the procurement and use of COTS systems.
Course Outline and Notes
This short course is designed for individuals who plan, manage, and execute projects that have significant COTS content.
What You Will Learn:
• The key characteristics of COTS components. • How to effectively plan and manage a COTS development effort. • How using COTS affects your requirements and design. • How to effectively integrate COTS into your systems. • Effective verification and validation of COTS-based systems. • How to manage your COTS suppliers. • The latest lessons learned from over two decades of COTS developments. After attending the course each student will receive a complete set of lecture notes and an annotated bibliography at the beginning of the class for future reference and can add notes and more detail based on the in-class interaction, as well as a certificate of completion. Please visit our website for more valuable information.
About ATI and the Instructors
Our mission here at the Applied Technology Institute (ATI) is to provide expert training and the highest quality professional development in space, communications, defense, sonar, radar, and signal processing. We are not a one-size-fits-all educational facility. Our short classes include both introductory and advanced courses. Since 1984, ATI has provided leading-edge public courses and onsite technical training to DoD and NASA personnel, as well as contractors. Whether you are a busy engineer, a technical expert or a project manager, you can enhance your understanding of complex systems in a short time. You will become aware of the basic vocabulary essential to interact meaningfully with your colleagues. If you or your team is in need of more technical training, then boost your career with the knowledge needed to provide better, faster, and cheaper solutions for sophisticated DoD and NASA systems. ATI's instructors are world-class experts who are the best in the business. They are carefully selected for their ability to clearly explain advanced technology.
David D. Walden
, ESEP, is an internationally recognized expert in the field of Systems Engineering. He has over 28 years of experience in leadership of systems development as well as in organizational process improvement and quality having worked at McDonnell Douglas and General Dynamics before starting his own consultancy in 2006. He has a BS degree in Electrical Engineering (Valparaiso University) and MS degrees in Electrical Engineering and Computer Science (Washington University in St. Louis) and Management of Technology (University of Minnesota). Mr. Walden is a member of the International Council on Systems Engineering (INCOSE) and is an INCOSE Expert Systems Engineering Professional (ESEP). He is also a member of the Institute of Electrical and Electronics Engineers (IEEE) and Tau Beta Pi. He is the author or coauthor of over 50 technical reports and professional papers/presentations addressing all aspects of Systems Engineering.
Dates and Locations
The date and location of this course is below: May 8-10, 2012 in Columbia, MD