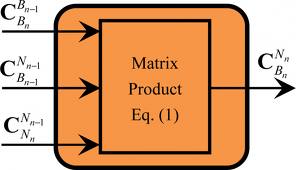 Maybe You Should Find Your Way to ATI's Strapdown and Integrated Navigation Systems Course
In this highly structured 4-day short course – specifically tailored to the needs of busy engineers, scientists, managers, and aerospace professionals – Thomas S. Logsdon will provide you with new insights into the modern guidance, navigation, and control techniques now being perfected at key research centers around the globe
The various topics are illustrated with powerful analogies, full-color sketches, block diagrams, simple one-page derivations highlighting their salient features, and numerical examples that employ inputs from today's battlefield rockets, orbiting satellites, and deep-space missions. These lessons are carefully laid out to help you design and implement practical performance-optimal missions and test procedures
Why not take a short course? ATI short courses are less than a week long and are designed to help you keep your professional knowledge up-to-date. Our courses provide a practical overview of space and defense technologies which provide a strong foundation for an understanding the issues that must be confronted in the use, regulation and development of complex systems.
What You Will Learn
• What are the key differences between gimballing and strapdown Intertial Navigation Systems? • How are transfer alignment operations being carried out on modern battlefields? • How sensitive are today's solid state accelerometers and how are they currently being designed? • What is a covariance matrix and how can it be used in evaluating the performance capabilities of Integrated GPS/INS Navigation Systems? • How do the Paveway IV smart bombs differ from their predecessors? • What are their key performance capabilities in practical battlefield situations? • What is the deep space network and how does it handle its demanding missions?
Course Outline, Samplers, and Notes
Our short courses are designed for individuals involved in planning, designing, building, launching, and operating space and defense systems. Determine for yourself the value of this course before you sign up.
Click here for the sample Course video on YouTube
You will receive a full set of detailed notes at the beginning of the class for future reference and you can add notes and more detail based on the in-class interaction. After attending the course you will also receive a certificate of completion. Please visit our website for more valuable information.
About the Applied Techinolgy Institute (ATI)
Since 1984, the Applied Technology Institute (ATI) has provided leading-edge public courses and onsite technical training to DoD and NASA personnel, as well as contractors. Whether you are a busy engineer, a technical expert or a project manager, you can enhance your understanding of complex systems in a short time. You will become aware of the basic vocabulary essential to interact meaningfully with your colleagues. If you or your team is in need of more technical training, then boost your career with the knowledge needed to provide better, faster, and cheaper solutions for sophisticated DoD and NASA systems. Our mission here at ATI is to provide expert training and the highest quality professional development in space, communications, defense, sonar, radar, and signal processing. We are not a one-size-fits-all educational facility. Our short classes include both introductory and advanced courses.
About the Instructors
ATI's instructors are world-class experts who are the best in the business. They are carefully selected for their ability to clearly explain advanced technology.
Thomas S. Logsd
on has accumulated more than 30 years experience with the Naval Ordinance Laboratory, McDonnell Douglas, Lockheed Martin, Boeing Aerospace, and Rockwell International. His research projects and consulting assignments have included the Tartar and Talos shipboard missiles, Project Skylab, and various deep space interplanetary probes and missions. Mr. Logsdon has also worked extensively on the Navstar GPS, including military applications, constellation design and coverage studies. He has taught and lectured in 31 different countries on six continents and he has written and published 1.7 million words, including 29 technical books. His textbooks include Striking It Rich in Space, Understanding the Navstar, Mobile Communication Satellites, and Orbital Mechanics: Theory and Applications.
Dr. Walter R. Dyer
is a graduate of UCLA, with a Ph.D. degree in Control Systems Engineering and Applied Mathematics. He has over thirty years of industry, government and academic experience in the analysis and design of tactical and strategic missiles. His experience includes Standard Missile, Stinger, AMRAAM, HARM, MX, Small ICBM, and ballistic missile defense. He is currently a Senior Staff Member at the Johns Hopkins University Applied Physics Laboratory and was formerly the Chief Technologist at the Missile Defense Agency in Washington, DC. He has authored numerous industry and government reports and published prominent papers on missile technology. He has also taught university courses in engineering at both the graduate and undergraduate levels.
Dates and Locations
For the dates and locations of all of these short courses, please see below: Sep 24-27, 2012 Columbia, MD Jan 21-24, 2013 Cape Canaveral, FL
Sincerely, The ATI Courses Team
P.S
Call today for registration at 410-956-8805 or 888-501-2100 or access our website at www.ATIcourses.com. For general questions please email us at 
ATI@ATIcourses.com
---
---