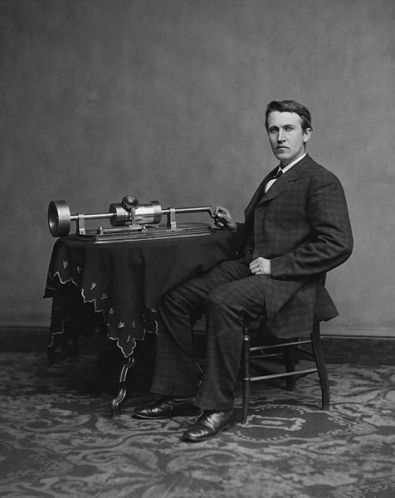 Thomas Edison and His Phonograph (1877)
In a knowledge-based economy, your success is directly proportional to the amount of knowledge you possess
A
s Thomas Edison observed, "We don't know one millionth of one percent about anything." At the rate at which new information is generated today, doesn't it seem like the gap between what you know and what you need is to know is growing at a dizzying pace? From submarine sonar to military radar to an orbiting spacecraft, you or your team must face the challenges of tomorrow with what you know today. With the practical knowledge gained from a short course, you can put textbook theories into real-world practice and expand your problem-solving and risk management skills significantly. Whether you are a busy engineer, a technical expert or a project manager, you can enhance your understanding of these complex systems in a short time. Since 1984, the Applied Technology Institute (ATI) has provided leading-edge public courses and onsite technical training to DoD and NASA personnel, as well as contractors. Our courses provide a practical overview of space and defense technologies which provide a strong foundation for understanding the issues that must be confronted in the use, regulation and development of complex systems. You will become aware of the basic vocabulary essential to interact meaningfully with your colleagues.
Course Outline, Samplers, and Notes
Our short courses are designed for individuals involved in planning, designing, building, launching, and operating space and defense systems. Determine for yourself the value of our courses before you sign up. See our samples (
See Slide Samples
) on some of our courses. Or check out the new 
ATI channel on YouTube
. After attending the course you will receive a full set of detailed notes from the class for future reference, as well as a certificate of completion. Please visit our website for more valuable information.
---
---