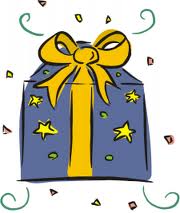 Are you or your team ready to face the challenges of 2012 with what you know at the end of 2011? With technology and industries shifting so quickly individuals need to embrace training just to keep up. Why not give yourself a gift and take a short course? Our short courses are less than a week long and are designed to help you keep your professional knowledge up-to-date and provide a strong foundation for understanding the issues that must be confronted in the use, regulation and development of complex systems. For over twenty five years, the Applied Technology Institute (ATI) has provided leading-edge public courses and onsite technical training to DoD and NASA personnel, as well as contractors. Whether you are a busy engineer, a technical expert or a project manager, you can enhance your understanding of complex systems in a short time. You will also become aware of the basic vocabulary essential to interact meaningfully with your colleagues. If you or your team is in need of more technical training, then boost your career with the knowledge needed to provide better, faster, and cheaper solutions for sophisticated DoD and NASA systems.
These 2012 Courses are Forming Now PRACTICAL STATISTICAL SIGNAL PROCESSING – USING MATLAB
This 4-day course covers signal processing systems for radar, sonar, communications, speech, imaging and other applications based on state-of-the-art computer algorithms. These algorithms include important tasks such as data simulation, parameter estimation, filtering, interpolation, detection, spectral analysis, beamforming, classification, and tracking. Until now these algorithms could only be learned by reading the latest technical journals. This course will take the mystery out of these designs by introducing the algorithms with a minimum of mathematics and illustrating the key ideas via numerous examples using MATLAB.
COMPUTATIONAL ELECTROMAGNETICS
This 3-day course teaches the basics of CEM with application examples. Fundamental concepts in the solution of EM radiation and scattering problems are presented. Emphasis is on applying computational methods to practical applications. You will develop a working knowledge of popular methods such as the FEM, MOM, FDTD, FIT, and TLM including asymptotic and hybrid methods. Students will then be able to identify the most relevant CEM method for various applications, avoid common user pitfalls, understand model validation and correctly interpret results. Students are encouraged to bring their laptop to work examples using the provided FEKO Lite code. You will learn the importance of model development and meshing, post- processing for scientific visualization and presentation of results. Participants will receive a complete set of notes, a copy of FEKO and textbook.
STRAPDOWN AND INTEGRATED NAVIGATION SYSTEMS
In this highly structured 4-day short course – specifically tailored to the needs of busy engineers, scientists, managers, and aerospace professionals – Thomas S. Logsdon will provide you with new insights into the modern guidance, navigation, and control techniques now being perfected at key research centers around the globe. The various topics are illustrated with powerful analogies, full-color sketches, block diagrams, simple one-page derivations highlighting their salient features, and numerical examples that employ inputs from today's battlefield rockets, orbiting satellites, and deep-space missions. These lessons are carefully laid out to help you design and implement practical performance-optimal missions and test procedures.
Course Outline, Samplers, and Notes
Our short courses are designed for individuals involved in planning, designing, building, launching, and operating space and defense systems. Determine for yourself the value of our other courses before you sign up. See our samples (
See Slide Samples
) on some of our courses. Or check out the new 
ATI channel on YouTube
. After attending the course you will receive a full set of detailed notes at the beginning of the class for future reference and can add notes and more detail based on the in-class interaction, as well as a certificate of completion. Please visit our website for more valuable information.
About ATI and the Instructors
Our mission here at ATI is to provide expert training and the highest quality professional development in space, communications, defense, sonar, radar, and signal processing. We are not a one-size-fits-all educational facility. Our short classes include both introductory and advanced courses. ATI's instructors are world-class experts who are the best in the business. They are carefully selected for their ability to clearly explain advanced technology.